The He Tohu Document Room has recently been announced as National Winners and Gold Award recipients at the Civic Category in the Master Builders New Zealand Commercial Project Awards.
The Judges described He Tohu as a project that "created a very special enclosure for New Zealand's most important constitutional documents: 1835 He Whakaputanga – Declaration of Independence of the United Tribes of New Zealand, The 1840 Treaty of Waitangi and the 1893 Women's Suffrage Petition. Each documents individual requirements for humidity and lighting was a huge challenge when considering this build. The team had to ensure it met the world leading standard required by the library conservation team. The architectural concept behind the document room is a 'Waka huia' or 'scared treasure box' and the organic shape of the internal rimu, as well as the dramatic lighting, certainly align with the concept."
Click here to find out more about He Tohu and the other award winners.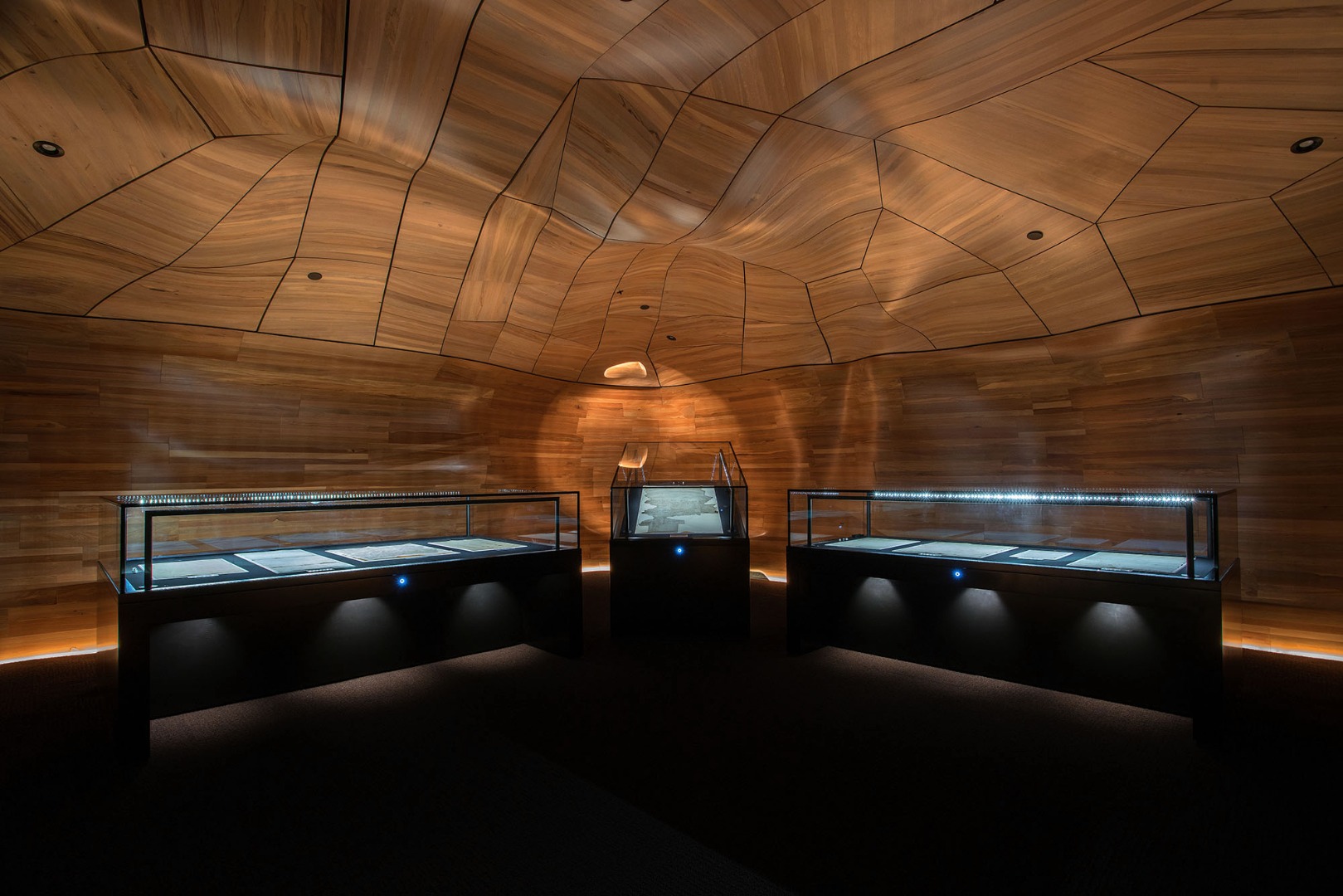 The architectural concept behind the document room is a 'Waka huia' or 'scared treasure box' and the organic shape of the internal rimu, as well as the dramatic lighting, certainly align with the concept